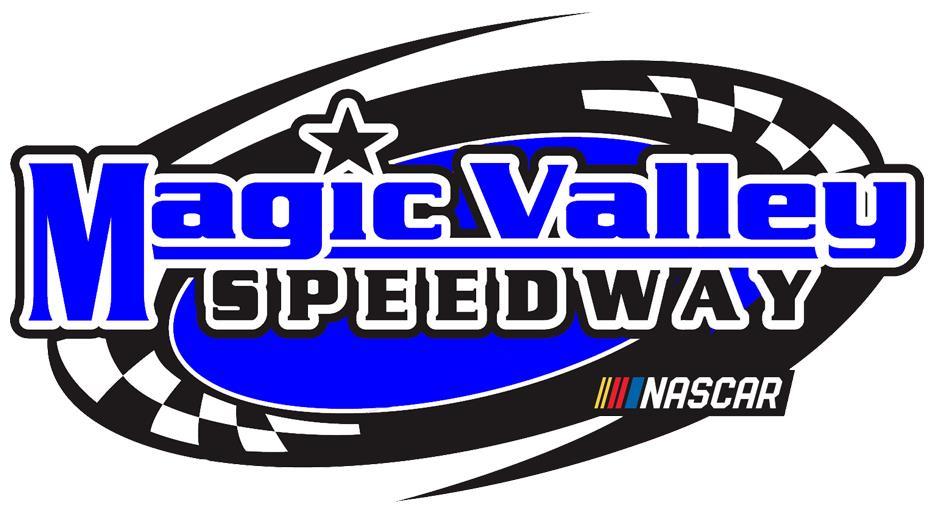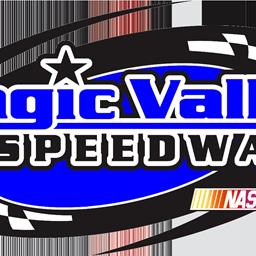 4/26/2023
Magic Valley Speedway
---
Jackson, Hardy Split Season Opener Modified Features
Magic Valley Speedway's 2023 season kicked off Saturday, April 22, as the Bud Light NASCAR Modifieds headlined the Season Opener event. The North West Tour Truck Series, Pepsi Mini Stocks, Hornets, and Bombers rounded out a full slate of short track racing action as they battled for the night's YMC Mechanical trophies.
A dozen Bud Light NASCAR Modifieds took the green flag for a pair of features Saturday night. Third-quick qualifier Josh Jackson put the spurs to his modified and roared to victory ahead of Eric Rhead, Jason Quale, Lynn Hardy, and defending division champion Zach Webster.
The second feature was not as kind to Jackson nor Webster, as both completed only five laps before they came to grief and were forced to retire from the event. Up front, Hardy held off Rhead to score the win, with Richie Miller, Willie Dalton, and Jason Quale rounding out the top five.
Drew Reitsma and Jenna Quale picked up right where they left off in 2022 with a pair of one-two finishes in the North West Tour Truck Series' season debut. Jeff Wade and Ron Lawser each picked up a third and fourth place finish, with Brian Hyde and William Ginn taking home one fifth-place finish apiece.
The Pepsi Mini Stock checkered flag waved over Drew Palmer, who held off Fred Vigil, Keith Ostic, Robbie Hyde, and Bradel Glenn.
Brandon Adams dominated the Bomber division Saturday night, crossing the finish line a full nine seconds ahead of runner up AJ McGuire. Kaitlin Wilcox, Dondo Morton, and Alaura McWilliam rounded out the top five finishers.
Ty Garibay piloted his Hornet to victory Saturday, besting Zach Rydalch and defending champion Daniel Beem.
The Magic Valley Speedway season hits high gear this Saturday, April 29, as the Speed Tour Sprint Cars powered by Pit Stop USA headline the Bud Light Sprintcar Opener presented by Meadow Creek Service Center. Along with the fastest short track racers in the Northwest, the Rocky Mountain Midgets, McDonald's Street Stocks, Project Filter Mini Mods, and Quale's Electronics Stingers go wheel-to-wheel for the checkers this Saturday night. General admission is just $14 for adults, $12 for seniors 60 and over and military members, $8 for kids 7-11, and free for kids 6 and under. Advance tickets are available online at www.magicvalleyspeedway.com and you can receive exclusive updates from our text club by sending 'magicspeed' to 84483. We'll see you Saturday, April 29, for the Bud Light Sprintcar Opener presented by Meadow Creek Service Center at Idaho's fastest NASCAR Home Track, Magic Valley Speedway.
---
Submitted By: Tyler Schild
Back to News